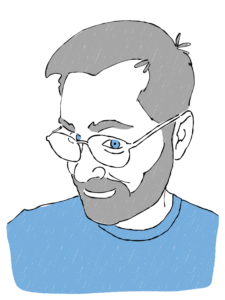 My name is Paul and I live in a lopsided apartment in Queens with my wife and two French Bulldogs.
If you scroll down far enough on the site you'll undoubtedly be struck by a marked difference between my current political work and my older, child-friendly illustrations. The 2016 election really threw me for a loop, and it's changed what – and how – and why – I draw.
Currently I use (and heartily recommend) the Tayasui Sketches app on an iPad Pro with an Apple Pencil.